Companies that Thrive…
…believe that purpose, opportunity for development, and appreciation are the key drivers of employee performance and engagement.
Your employees are not just an asset – they are people, in all their wonderful complexity, and your company's greatest strength in achieving its mission. Success comes when individual employee aspirations can align with your company's needs so you both can thrive. But sometimes there is a disconnect: employees can't see the path ahead, managers are too busy or not equipped to have effective career conversations, and another year of organizational change lies on the horizon.
How I Can Help
I provide career development consulting and education services to your company to engage your employees and leaders through better career management literacy, better career conversations, and helping to fulfill your strategic talent objectives.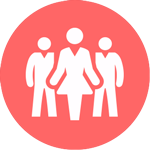 Organizational Career Development Consulting
Learn how effective career development for employees, managers, and teams can be part of your overall talent strategy.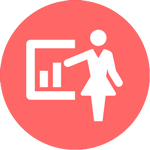 Customized Career Education Programs
I will work closely with you to design and deliver interactive career management education sessions that meet your needs and align with your organization's specific environment. Topics include:
Career Exploration and Networking

Personal Branding and LinkedIn

Professional Development Planning

Strategic Résumé Writing

Strategic Interview Preparation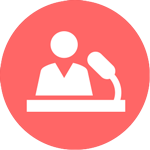 Presentations and Speaking
Looking for an engaging presentation for your next team meeting or department lunch and learn? Topics include:
Understanding Motivations and Values
Work-Life Integration
Networking for Success
Present Your Best Self
Take Charge of Your Own Development
Powerful Resumes and Interviews
Ready to find out more?
Contact me for an initial consultation.